While
in Paris
, we made a day trip to the
Palace of Versailles
. We didn't stop at the
Palace
however, but also toured
the Grand Trianon
,
Marie-Antoinette's Estate
, and wandered through the gardens and park. I have talked to many people who made the trip outside Paris to visit the Palace of Versailles, but unfortunately neglected to visit the other beautiful residences and gardens on the property. Touring the Palace was wonderful, but wandering through the gardens and stumbling upon a grotto and the other residences on the property are what made this trip unforgettable. We felt like kids wandering around Disneyland, only we were "adults" wandering through the grounds of Versailles.
The train ride from Paris to Versailles was about 30 minutes. When we arrived, we purchased our passes from a shop near the entrance. You can also buy a pass online.
The Hall of Mirrors - be prepared for large crowds as you tour the Palace. The crowds are worth the jaw-dropping, intricate and ornate interiors. A quiet stroll through the gardens offers a nice break from the crowded interiors of the Palace. I don't want to spoil the experience for those who have not been by showing photos of the interiors and decor. I will leave that for you to discover with your very own eyes!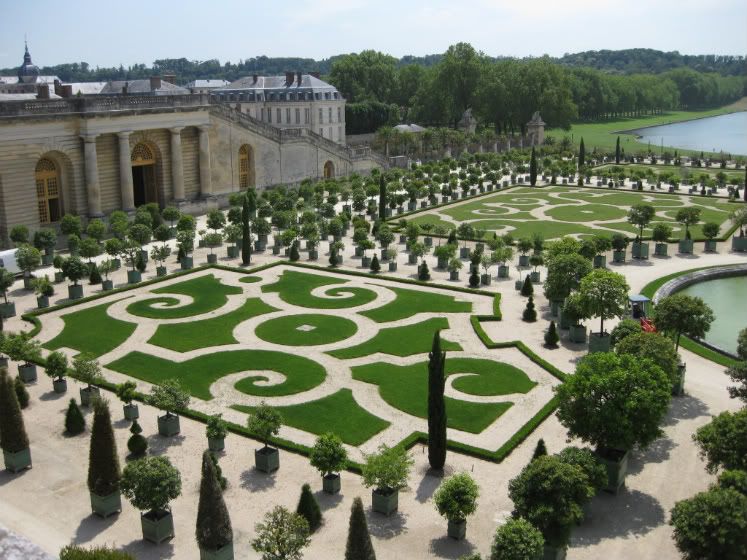 I contemplated not posting this photo despite the awesome background because of Matt's lovely way of displaying his shoes airing his stinky shoes out, but then I figured that would be a false display of who we are. Yep, we are those tourists who take off their stinky shoes and set them upon the historic walls surrounding the prestigious Palace of Versailles to air them out. The King would have been appalled.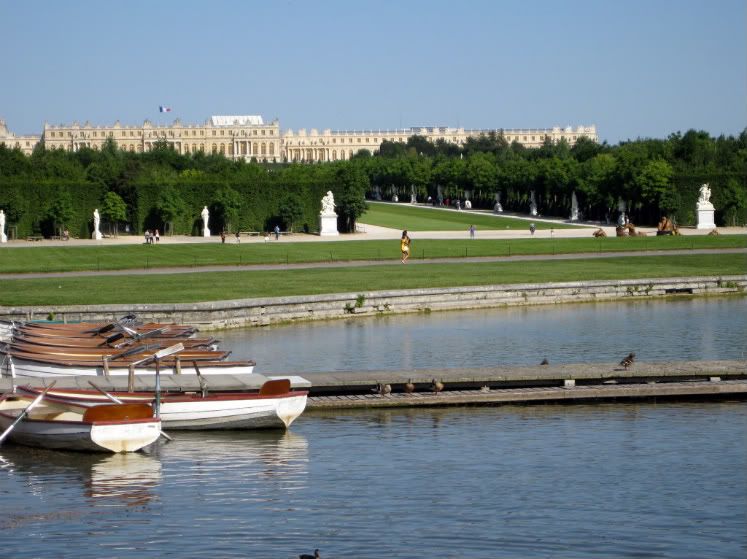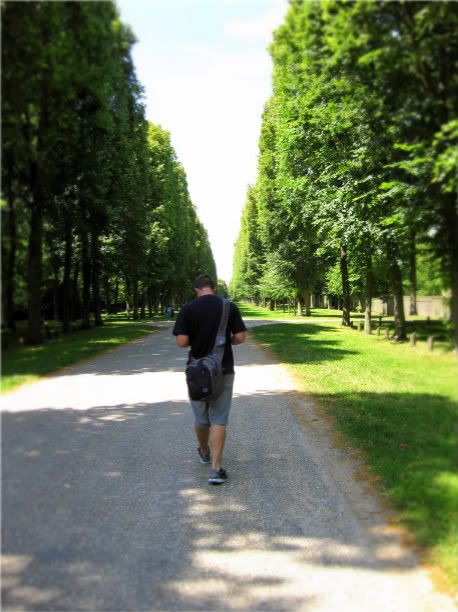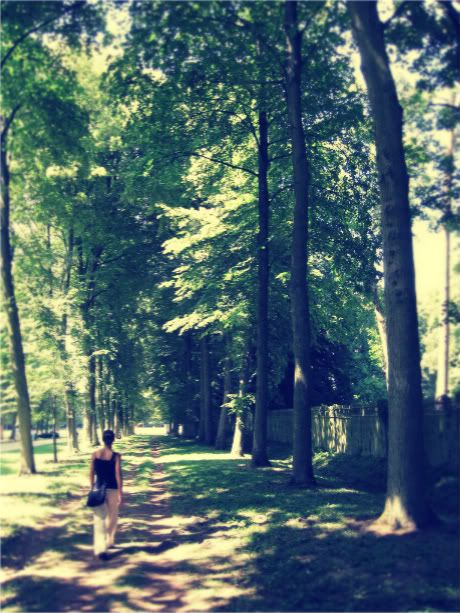 Marie-Antoinette's
Hamlet
.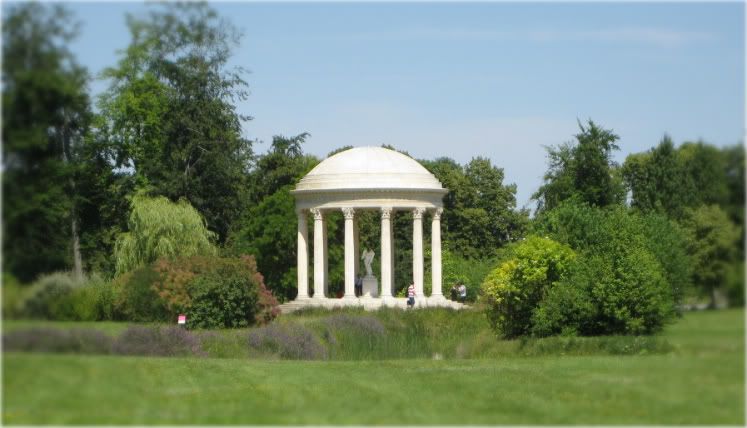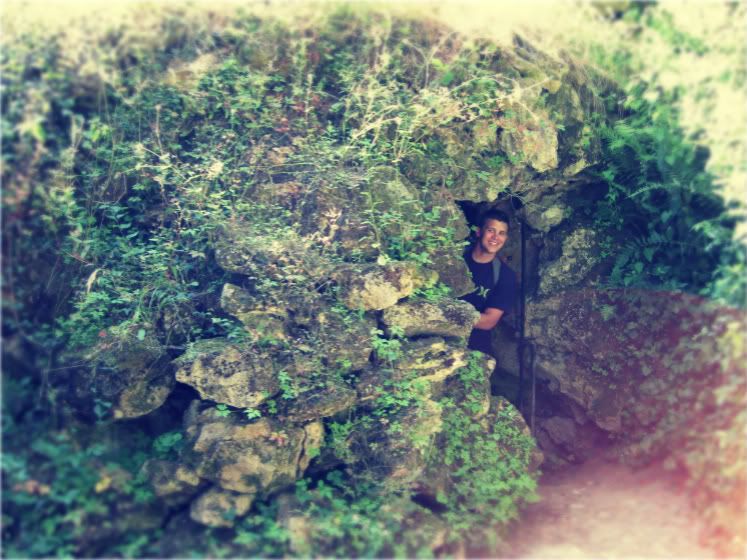 Entrance to the Grotto.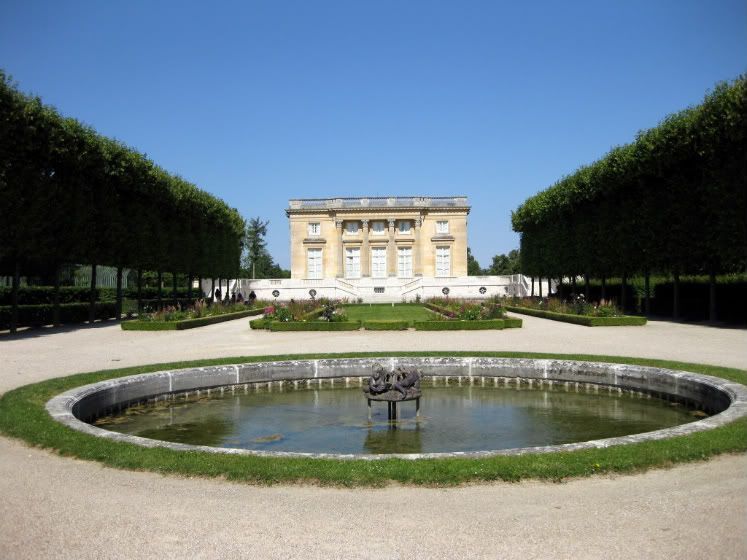 As you can see, the grounds of Versailles are endless! We had so much fun wandering down paths not knowing where they would lead to, only to find a magnificent structure towering over us or a little village! It was magical. Trust me when I say that you must not stop at visiting the Palace when you come to Versailles. There is so much more! On a side note...
I should mention our trusty travel companion while in Paris -
Rick Steves
! This guy knows his stuff and we frequently referred to his book. Thanks Rick!