We hopped on the train in Bury St. Edmunds en route to the airport where we flew Easy Jet to Paris. When we landed in Paris, I quickly realized that I was no longer hearing English over the loud speakers. I guess you could say a mild case of panic set in as I realized I had no clue what was being said (dumb American). Luckily, Matt took one whole year of French in high school (phew) and I knew we would be
totally
fine! Right? In a frantic state of panic I asked Matt, "how do I say 'hello' again?" I know - embarrassing, but this is the truth. I was going to try my hardest to appreciate the culture and speak in French - or at least say one word in French. In my case, that word was "bonjour!"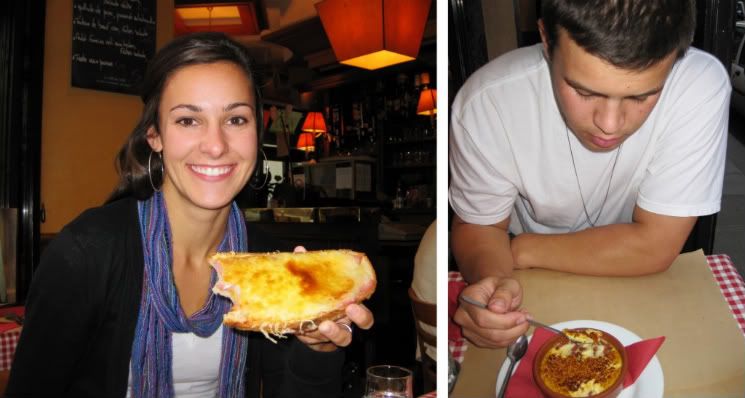 Croque Monsier & Creme Brulee.
For those of you like me, Croque Monsier means ham and cheese on bread.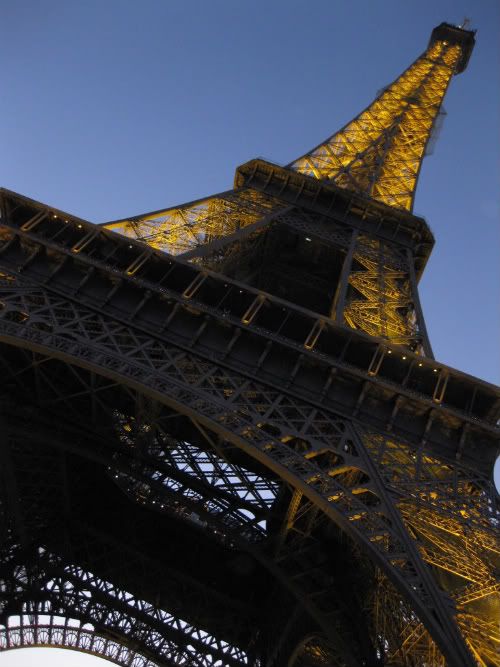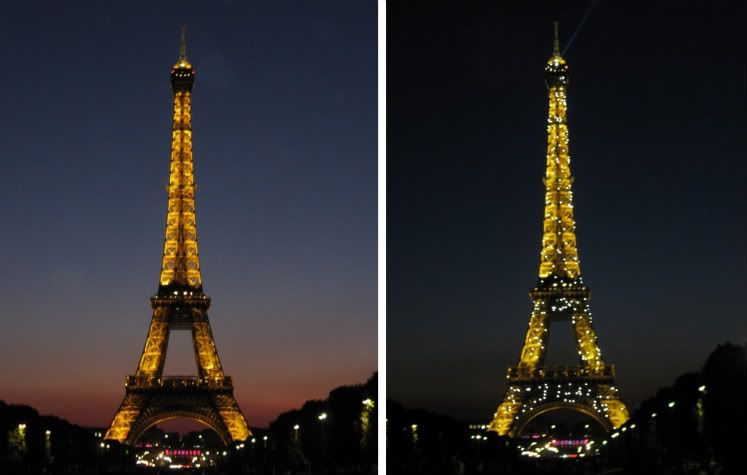 Just as we were leaving, Matt started running back towards the Eiffel Tower again. I looked up to see the Eiffel Tower twinkling. Such a beautiful sight that I am so glad we caught just in time!
...and of course we had to go back the next day for a daylight view, too!
I call this, "the classic tourist shot." Bare with me because there are a lot of them.
White tank top included.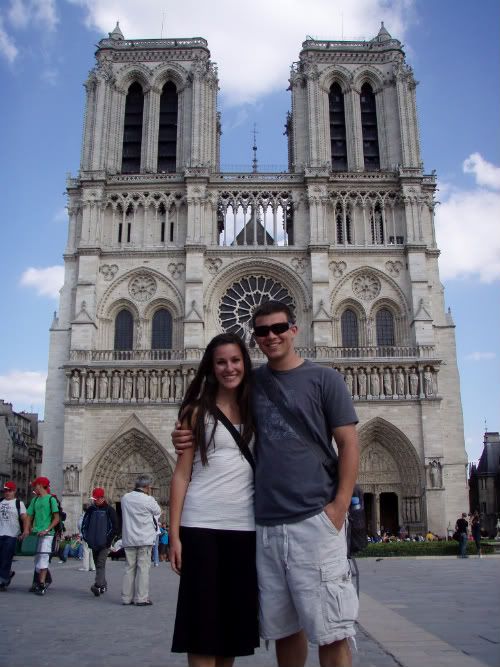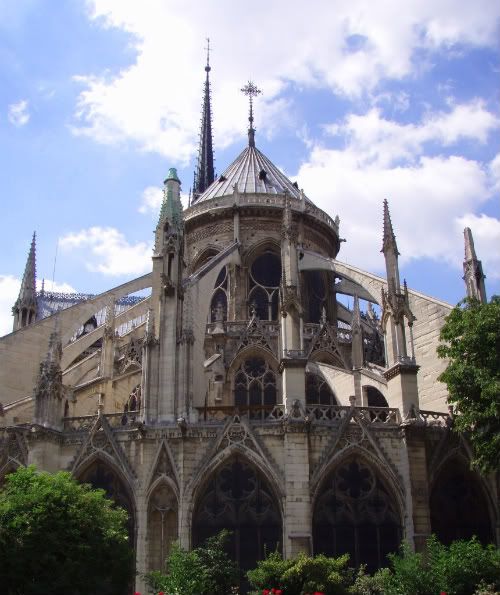 Notre Dame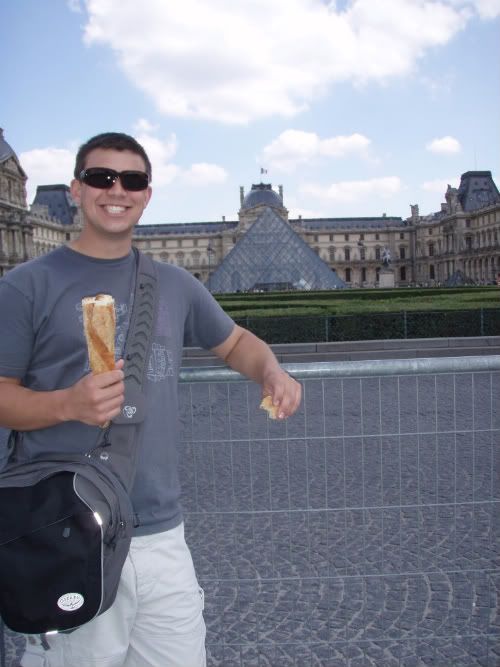 It was impossible to resist the walk up baguette stands. I wish we had those here.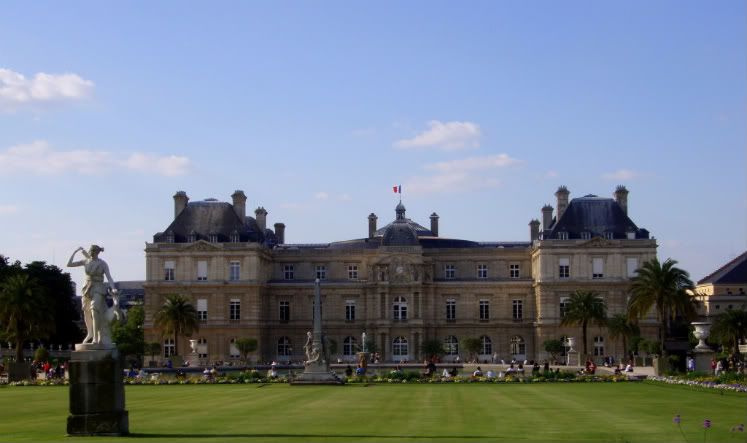 We had a relaxed dinner of wine, bread, cheese and fruit at the Luxembourg Gardens. We drank the wine out of plastic water bottles. Classy. Better than straight from the bottle, right?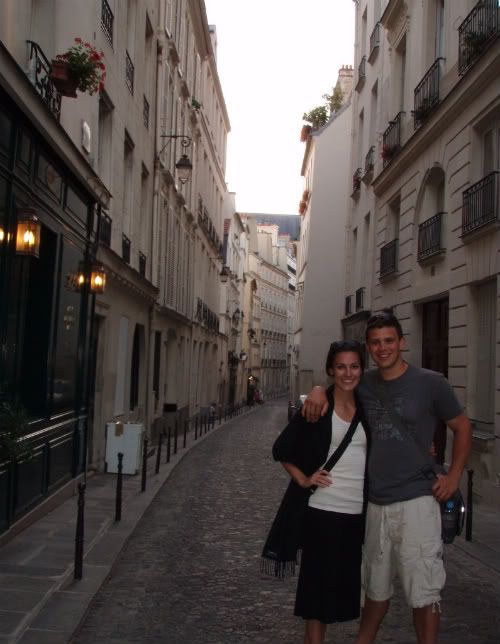 The Louvre. Yup, in my white tee.
Centre Pompidou - modern and contemporary art museum.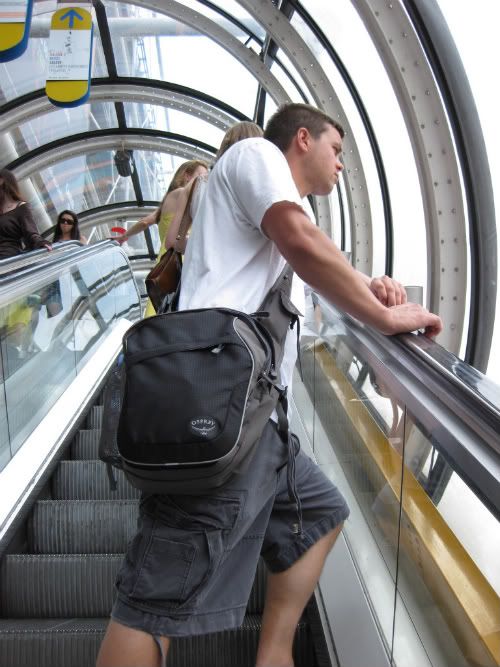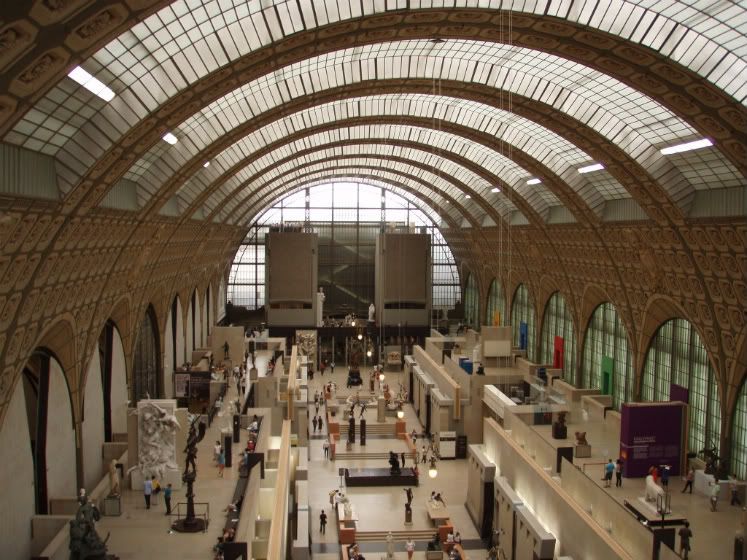 Musee d'Orsay
We packed 3 museums into one day, which I do not recommend. We had so much that we wanted to see and do and unfortunately the museums had to be in the same day. By the end of the day, we were exhausted. So exhausted that we started mocking tourists by taking the exact same photo as soon as they left. In a museum of priceless art, we found a lady taking this same photo in a corridor of the museum...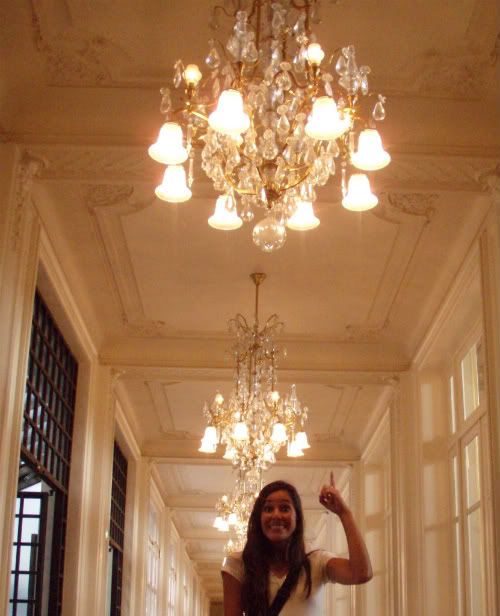 Don't get me wrong.
That is one beautiful chandelier, but I'm not sure I understand the excitement of it when we are in Musee d'Orsay?!

Check back for our next stop in the travel series!