We stayed at Canyon Campground, which was a great central location to all of the sights.
Traffic came to a halt for about 10 minutes and to our surprise it was due to this fella who was trotting down the middle of the road. Poor guy was all by himself, probably looking for his friends!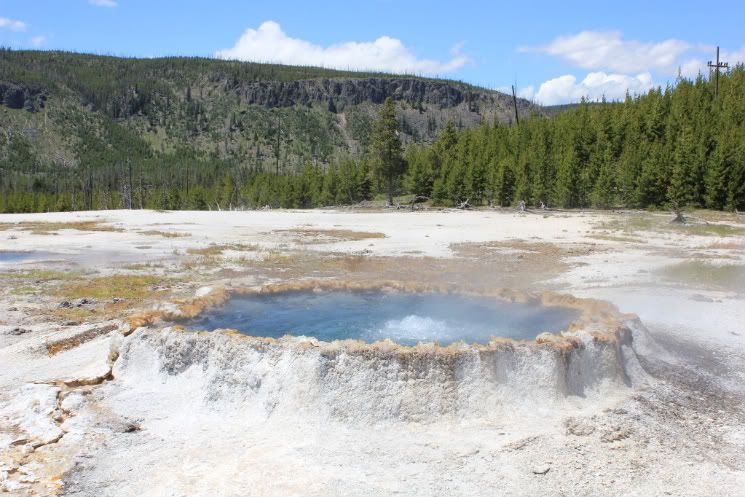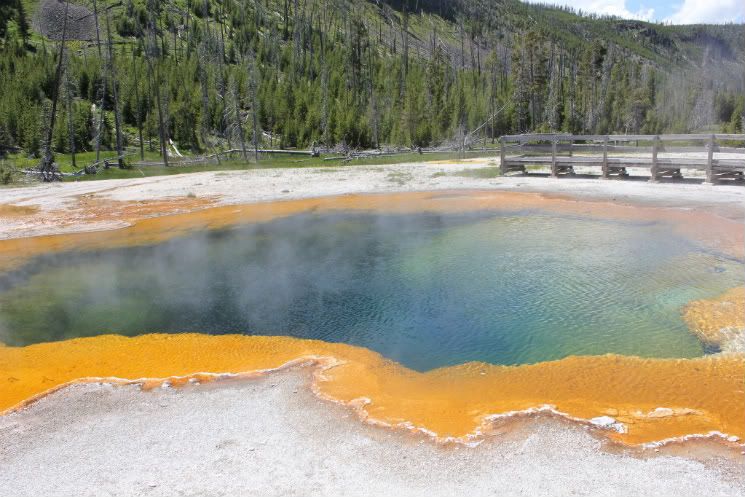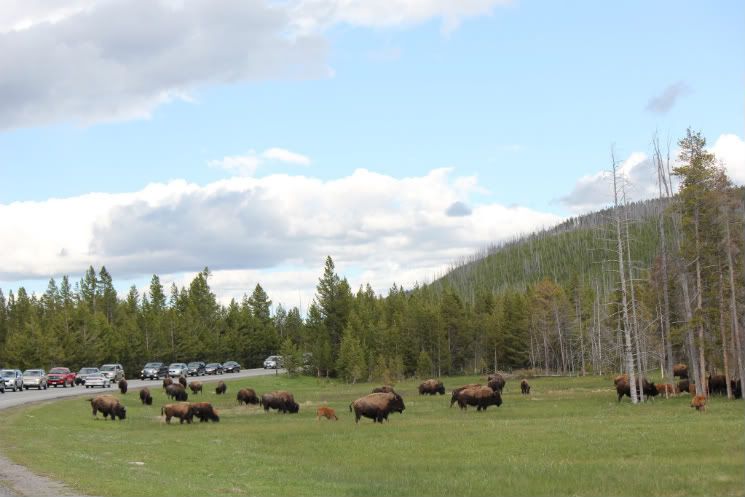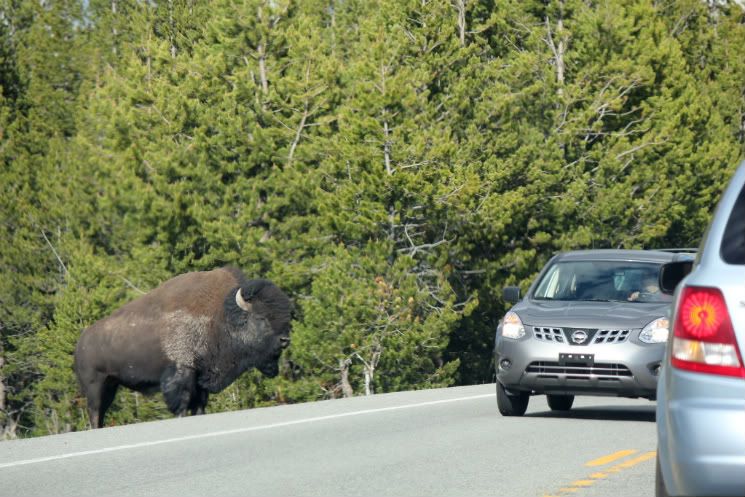 Another buffalo traffic jam. This dude was patiently waiting to cross the road, while all of the annoying tourists were stopping to take photos. He was the last of the bunch that still needed to get to the other side. I felt bad.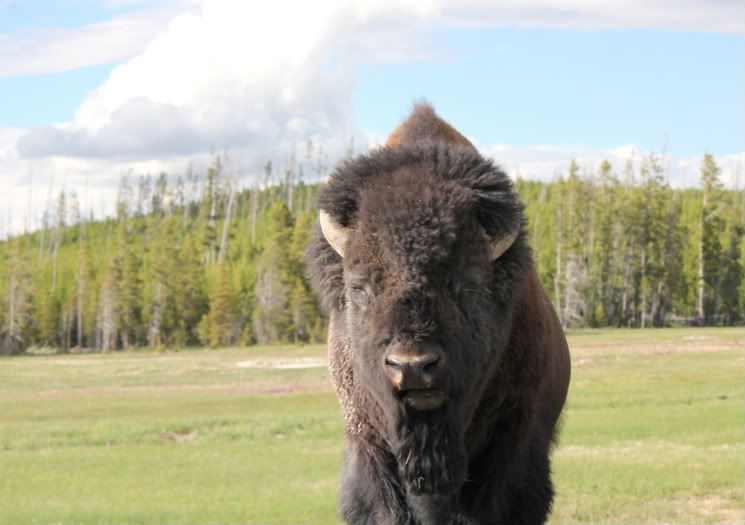 ...I couldn't resist and snapped a quick photo as we passed him. You can just call me "Tammy the Tourist." That's a wrap on our trip to Yellowstone. I took somewhere in the ballpark of 800 photos, but these were some of my faves. Feel free to contact me if you have any specific questions about our trip.
images (c) kelley maria