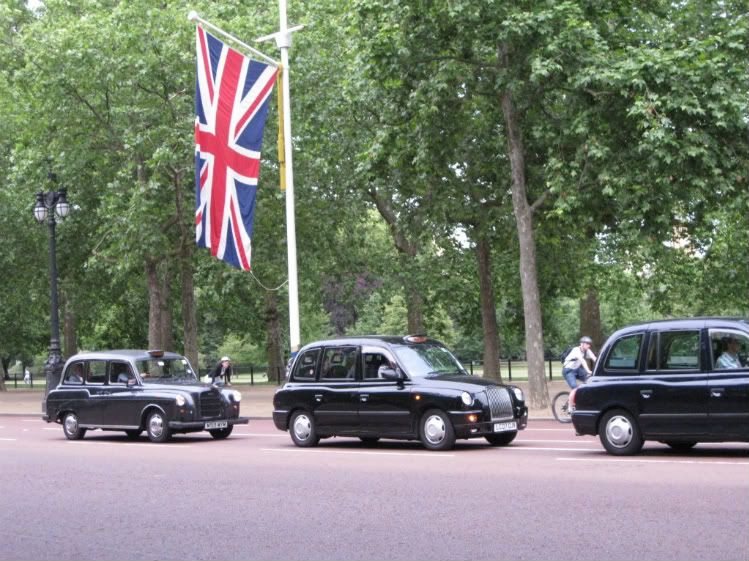 With eye masks in hand, we boarded our plane in Portland, had a layover at JFK and eventually touched down in London town - 16 hours later. Exhausted.
I previously
mentioned
we made a "loose" itinerary and did not plan out every detail before the trip. We wanted to give ourselves the freedom to stay in a city for a day longer or less if we felt like doing so. As a result, we didn't book any accommodations. Bad plan. Here's the deal, we knew for a fact we would be landing at Heathrow and staying in London for a couple of nights so we should have booked a place to rest our little heads. Unfortunately, we didn't. Instead we got off the plane in London feeling exhausted, hungry and overwhelmed. Two wide eyed kids with enormous backpacks standing in the midst of Heathrow International Airport helplessly gazing around, wondering where the heck to go?! We somehow managed to buy oyster cards (which I recommend) for the Underground / Tube and were sure to "mind the gap" as we boarded the train. It was commute hour so we sat in the midst of pant suits and newspapers, taking up way too much room with our bags. We honestly had no idea what stop to get off at. Finally, the nice lady with the accent announced over the intercom, "next stop Piccadilly Circus." I said to Matt, "I think I've heard of this one! Let's get off here!" As we walked up the steps to the street - I felt like I was in New York City, which was not how I pictured London. I pictured the movie with Julia Roberts and Hugh Grant - Notting Hill.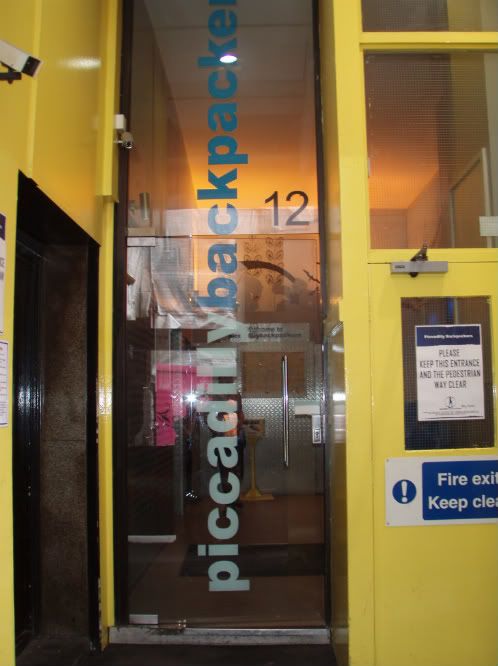 We wandered around clutching our bags until we stumbled upon Piccadilly Backpackers.
They had a room with bunk beds available - we took it. I would describe the room as a bright yellow jail cell with bars on the window and jackhammers "hammering" all day long. Cold showers. Horribly uncomfortable beds. To sum it up - this was the worst accommodations of the entire trip and the most expensive.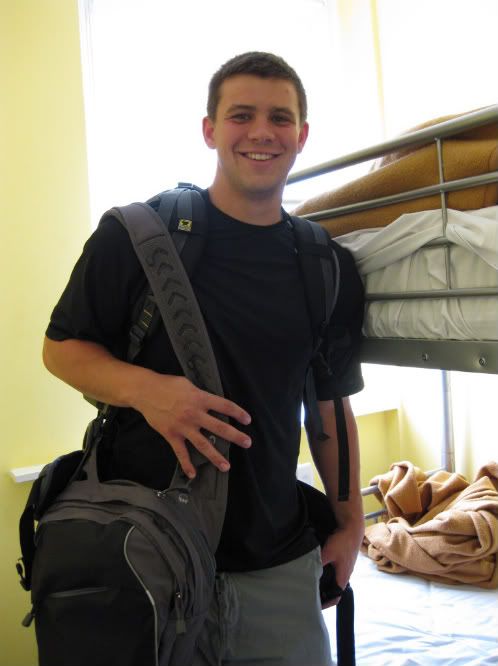 Matt - the definition of jet lag.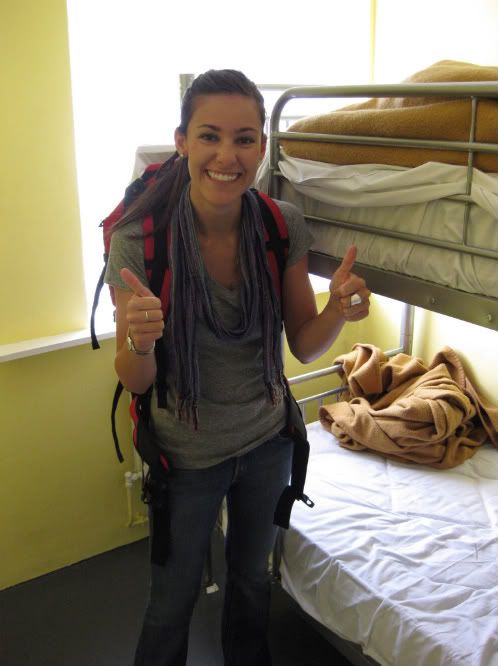 Kelley - the definition of sarcasm.
Buckingham Palace. Can you find us in the crowd of people?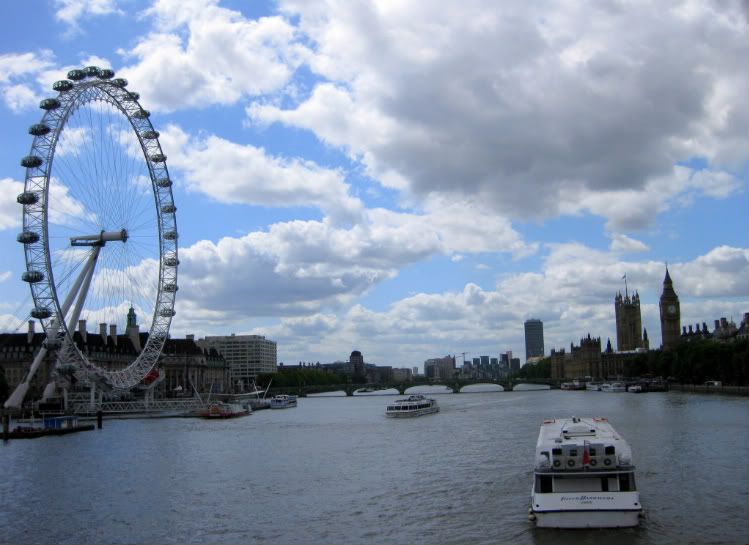 The London Eye - a great way to see 360 degree views of London!
Total tourist shot, but we just couldn't resist!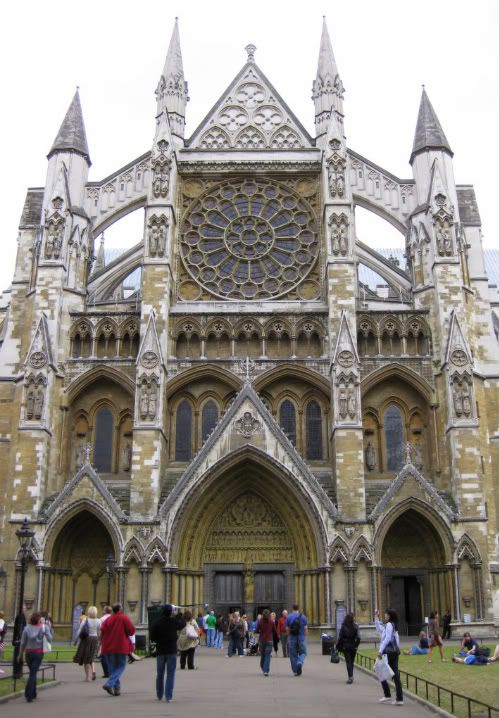 Westminster Abbey
Our friend
Kyle
from back home and his girlfriend were visiting London also, so we met up and did some touring together!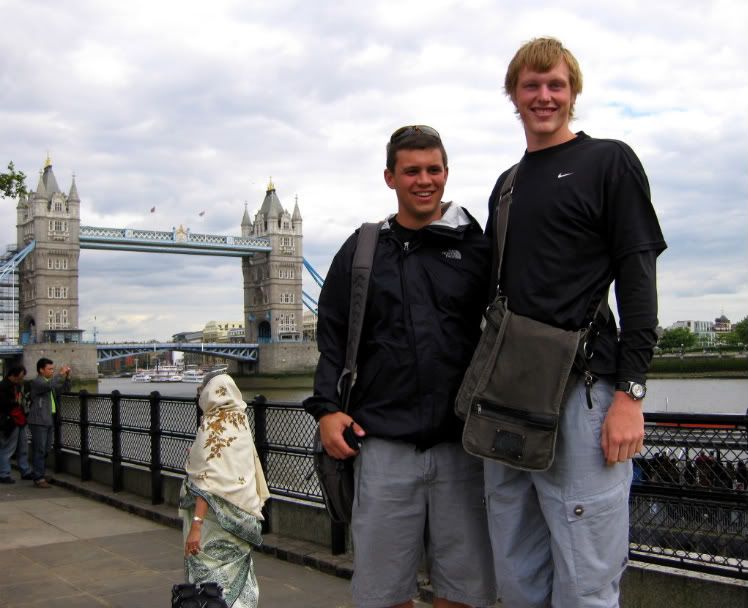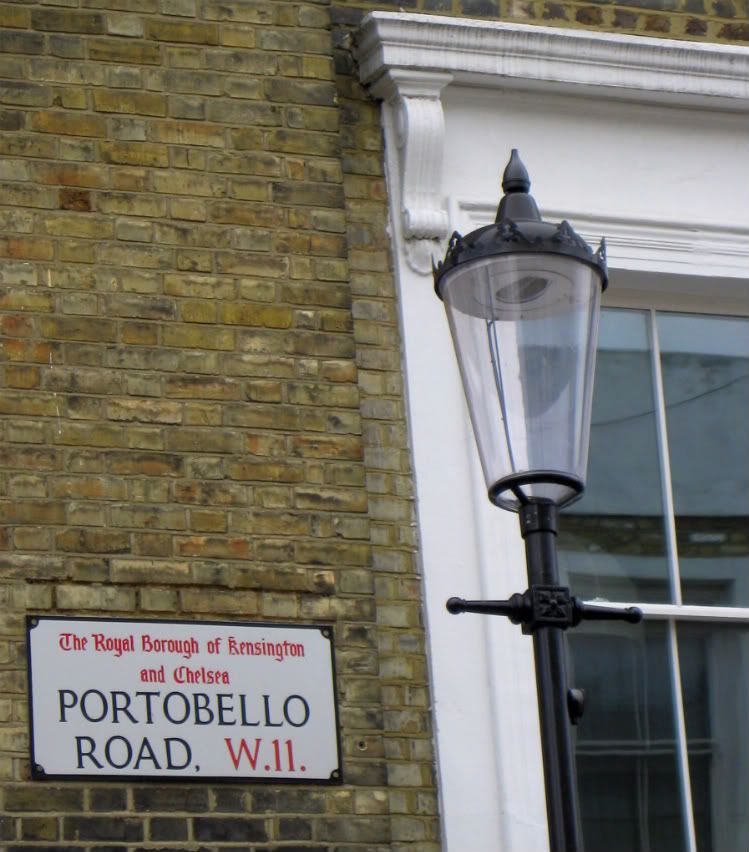 Kensington Gardens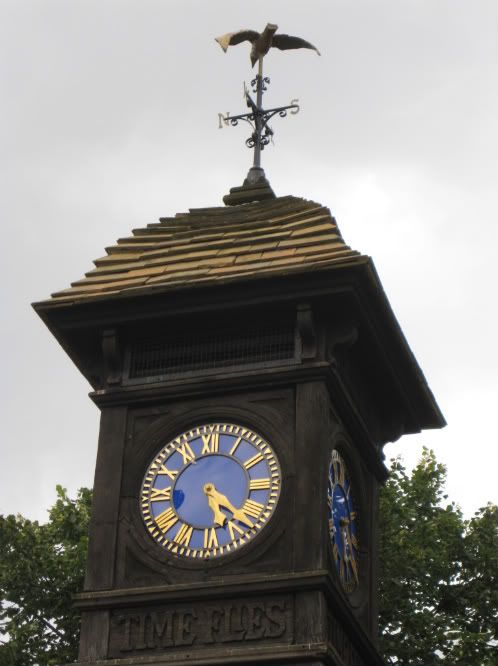 We tried to hangout at a playground, but were kicked out because it was for children and parents only.
What a couple of creeps...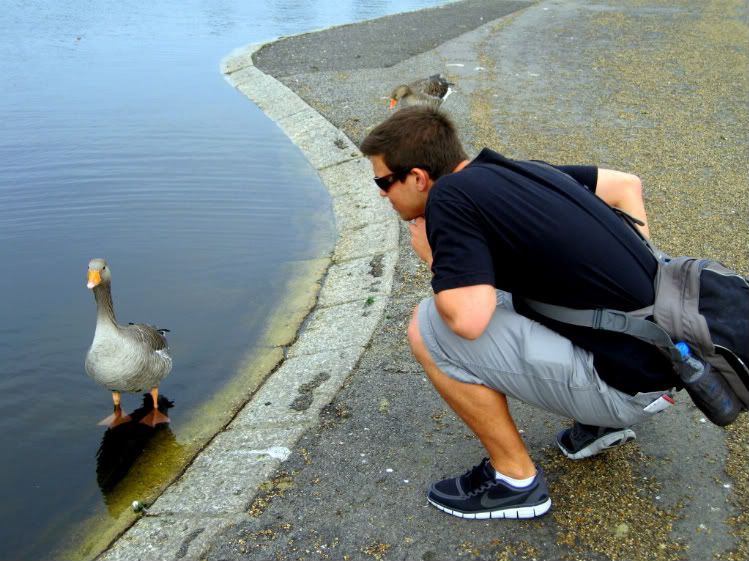 Matt made friends with a duck instead.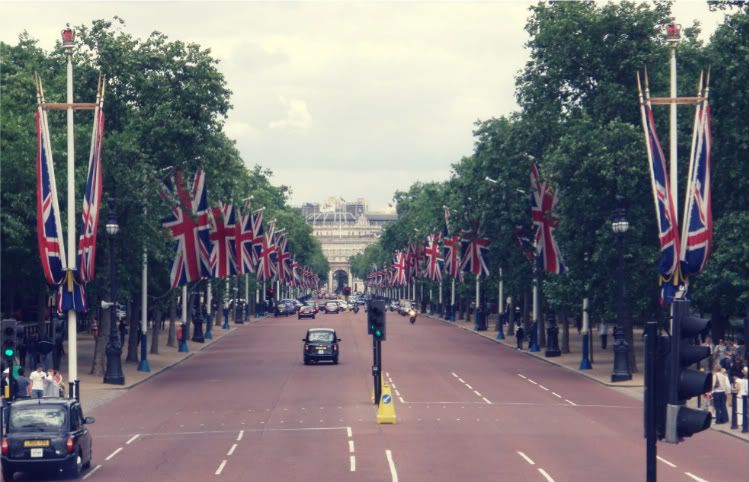 As you can see we hit up a lot of tourist attractions, but we also enjoyed strolling through the parks and neighborhoods. One of my favorite things to do in a new city is to wander up and down the streets and stop at a cafe when my legs just can't take it anymore.
Suggestions for London:
+ get a
map
of the underground.
+ research the city before you get there and have an idea of what general area you would like to stay in.
+ note the name of the area you are staying in and the stop to get off at. This probably seems like common sense to most of you, but to some people (ehem, us) it was not. Or if you like to live on the wild side (like us) then you may wish to wait until you get to the city to find a place to stay.
In need of some R&R, we hopped on a train to Bury St. Edmunds.